The Brief
To create an 80 second animation to explain and promote i-Tel group's procurement services.
The target audience are mangers and directors at large organisations with multiple business sites.
The animation style will include characters and will follow the company brand guidelines.
To highlight that the i-Tel group is committed to environmental sustainability for their clients and their own business.
The Process
Script writing
We wrote a script in collaboration with the i-Tel Group Team. They provided the key messages to be communicated as well as information on their business. We crafted a story and wrote visual descriptions of what could happen on screen in the animation.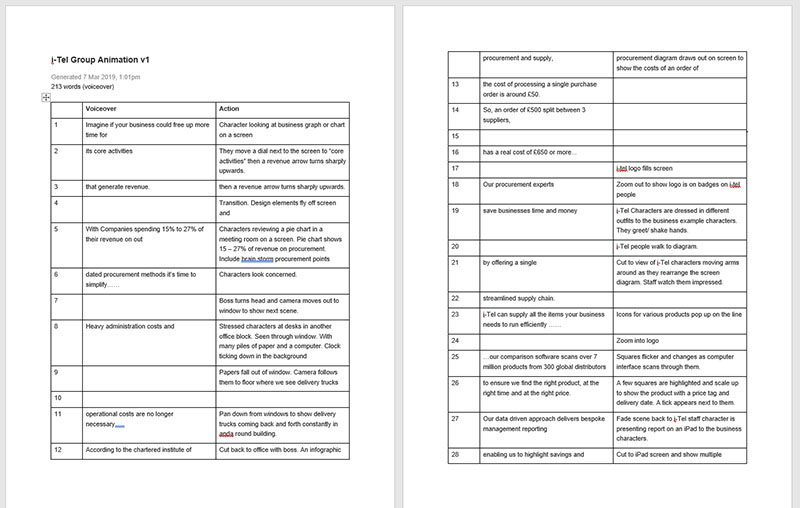 Style Design
Sketched storyboards in Photoshop and Boords
Illustrations in Adobe Illustrator
Animation in After Effects
The Results
i-Tel Group now have an 80 second, branded video that explains what they do and the benefits of their services to potential clients.
The video…
Saves staff time in the sales process.
Gives clear and consistent communication of i-Tel Group's USP's.
Highlights the company's environmental sustainability commitments.
Provides content for their digital marketing strategy.