The project started with designing two different bird characters for the guys at Twist and Shout Communications to choose from.
The scene was filmed and acted out with an imaginary bird, then I plotted key frames to plan the bird's motion using Photoshop's animation features and a Wacom drawing tablet.
Once the key frames were approved, I sketched out the animation of the bird with a pencil brush in Photoshop.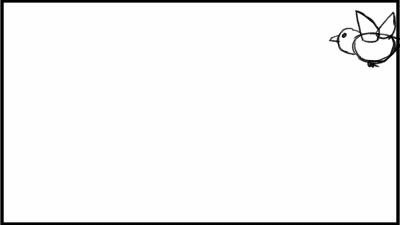 After the pencil tests were approved, I used ink brushes in Photoshop to colour the animation.