---
---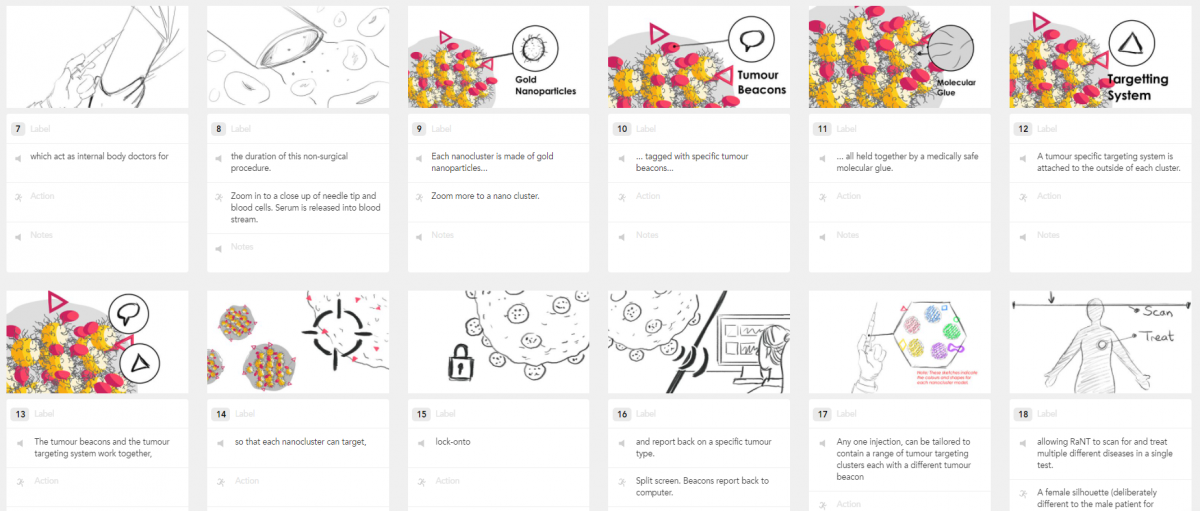 Cinema 4D models of the nanoclusters were used in the storyboard too.
---
---
The Cinema 4D elements were animated then exported as image sequences and composited into After Effects with the 2D animations.
---
The animation has saved the research group time in delivering presentations to communicate the medical procedure and enabled more time for group discussions.
"I use it at the beginning of all our 1-on-1 or group discussions, and feedback has been universally glowing! It has been a fantastic way of introducing the concept behind the technique without my having to launch into a dull 20 minute .PPT on the background. It gives us so much more time to have a full discussion and share points of view, which is the main aim of the sessions."

– Dr. Ryan Stuart Edginton the Communities Engagement Manager of the EPSRC RaNT Programme from the University of Exexter
Visit the RaNT website and Twitter.