Last year I donated an illustration to GOSH Monster Book to help raise funds for Great Ormond Street Hospital. I had the pleasure of creating a monster based on a drawing by kids from the Royal School of Ballet. You can see my contribution to the project in the illustration gallery.
Because I have the memory of a fishy, I had completely forgotten about it but found out today it has been published and is released this May! There is even a GOSH monsters book launch at Hamley's Toy Shop in London on 20th May.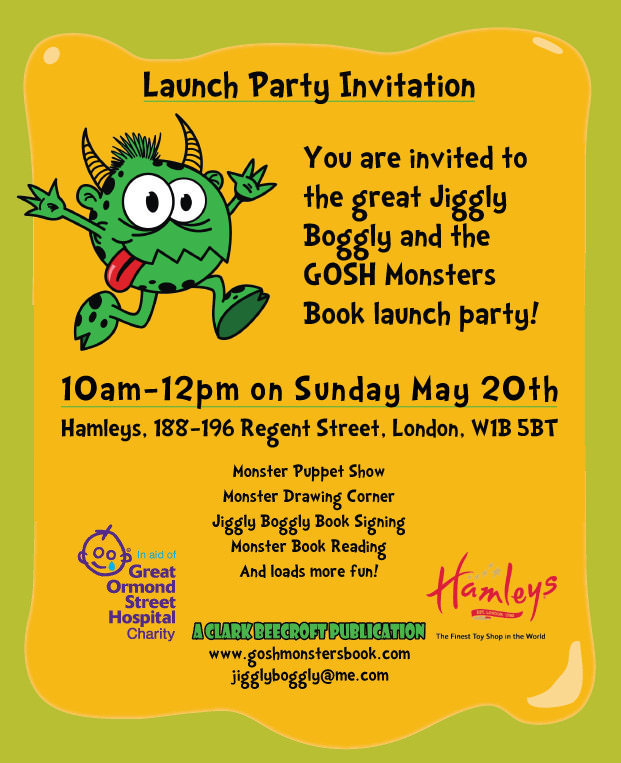 I've ordered my copy from the official GOSH Monsters Book website and can't wait to see it in print. This will be the first time I've had an illustration published in a book with an ISBN. If you can spare £8.99 why not buy a copy too? It's for a good cause and pictures of monsters are awesome.